20 Comments
Tuesday, 24 January 2017 |
Michael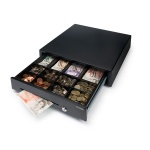 Whether you're a larger retailer with high volumes of till transactions, or a smaller independent outlet with less frequent cash register activity, here at Our Weigh, we have cash drawers and point-of-sale safes that meet your needs.
Tuesday, 24 January 2017 | Michael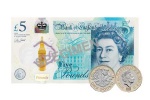 The Bank of England brought the new £5 polymer banknote into circulation on 13 September 2016, with huge differences in size, texture and security features compared with its predecessor.
The new £1 coin will enter circulation in March 2017 as a 12-sided, bi-metallic, bi-colour coin with milled edges. This will replace the current design which is over thirty years old. Both old and new coins will co-circulate for a period of 6 months.
Tuesday, 24 January 2017 | Michael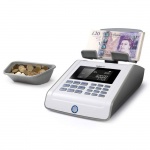 The highly accurate precision money counting scales we offer at Our Weigh not only make cash-counting quicker throughout your day, but eliminate errors too.
Here's some info about how they work and how they can help you.
1 Comment
Tuesday, 24 January 2017 |
Michael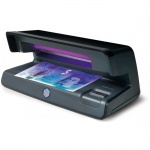 Need to be on your guard to spot money forgeries? Our Weigh has a wide range of counterfeit detectors from the simplest of banknote inspectors to advanced technology that can sniff out even the most sophisticated of forged cash.
Here's more about how our counterfeit detectors work and why they're so important for business owners
Tuesday, 24 January 2017 | Michael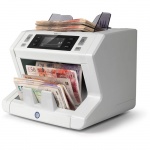 Automated banknote counters can speed up your end-of-day routine, ensure you make no counting errors and batch your notes together. Some can even detect counterfeits. Here's all you need to know about how the banknote counters at Our Weigh work.
3 Comments
Thursday, 6 October 2016 |
Michael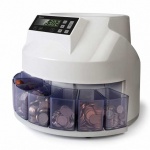 Precision coin counters and coin sorters are ideal for speeding up your end-of-day cash-up and helping you avoid counting errors.
Wondering how they perform this time-saving task so well? Here's a little bit about how each Our Weigh coin counter and sorter machine works...